THEATRE
We've created the ultimate dinner and a movie experience
Enjoy the exclusive lounge while you choose from an extensive menu that includes Theatre's English afternoon tea, mezze platters, gourmet main courses and indulgent desserts.
NOW SHOWING IN THEATRE VIEW THE MENU

What can you expect at THEATRE?

An intimate cinema experience in a luxurious setting
Reclining leather seats with adjustable foot rest, complimentary blanket and pillow
Call button for in-cinema waiter service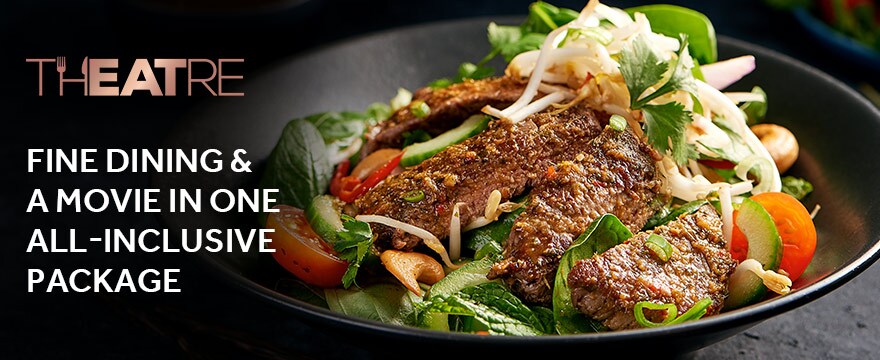 VOX Cinemas has created the perfect experience, combining the best of fine food and film.
Prices at KD 20, the package includes:
One THEATRE ticket for any movie of your choice
Choice of one starter, main and dessert
Choice of one mocktail/beverage
Choice of tea/coffee
Conditions of Entry:
Entry is for guests above 13 years of age. Guests between 5 and 13 years can enter with a guardian.
Please check the classification of the movie. The age rating assigned to the movie should be complied with.
Food and beverages from any external F&B provider will not be allowed inside the THEATRE lounge and/or cinemas.
Please note that THEATRE package cannot be shared between multiple guests.