Order your food and drinks online
Now you can order your food and drinks online while you book your movie tickets.
Once you've decided what you're going to watch, take your pick from our Candy Bar menu which includes popcorn, nachos, burgers, hot-dogs, soft-drinks and a lot more.
A few minutes before you arrive, click 'Prepare My Order' on the app/website and your order will be ready to collect as soon as you're at VOX Cinemas- fresh, delicious and just in time for your movie!
VIEW OUR MENUS
A New York deli beef burger at THEATRE or a delicious hotdog with all the trimmings from the Candy Bar? Browse our menus and take your pick.
VOX Exclusives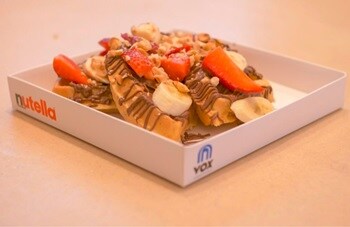 Nutella@VOX
Freshly made crêpes, pancakes and waffles with a hearty helping of Nutella! Located within the cinema foyer at VOX Cinemas, the Nutella Bar serves a mouthwatering assortment of creations topped with the irresistible hazelnut chocolate spread.
---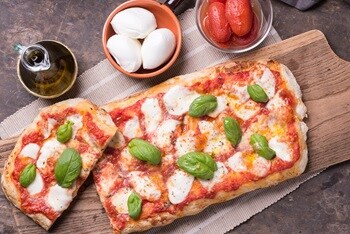 Pizza Al Taglio
Made-to-order, tray baked traditional Italian pizza. We start with the highest-quality ingredients, scratch dough, fresh produce and artisan-quality meats and cheeses. The result is an irresistibly delicious pizza.
---